Our UV-C Sanitizer is equipped with 6x UV-C bulbs to eliminate germs and bacteria sticking around your devices.
Equipped with an aromatherapy compartment, the UV sanitizer purifies your stuff and gives them an amazing fragrance.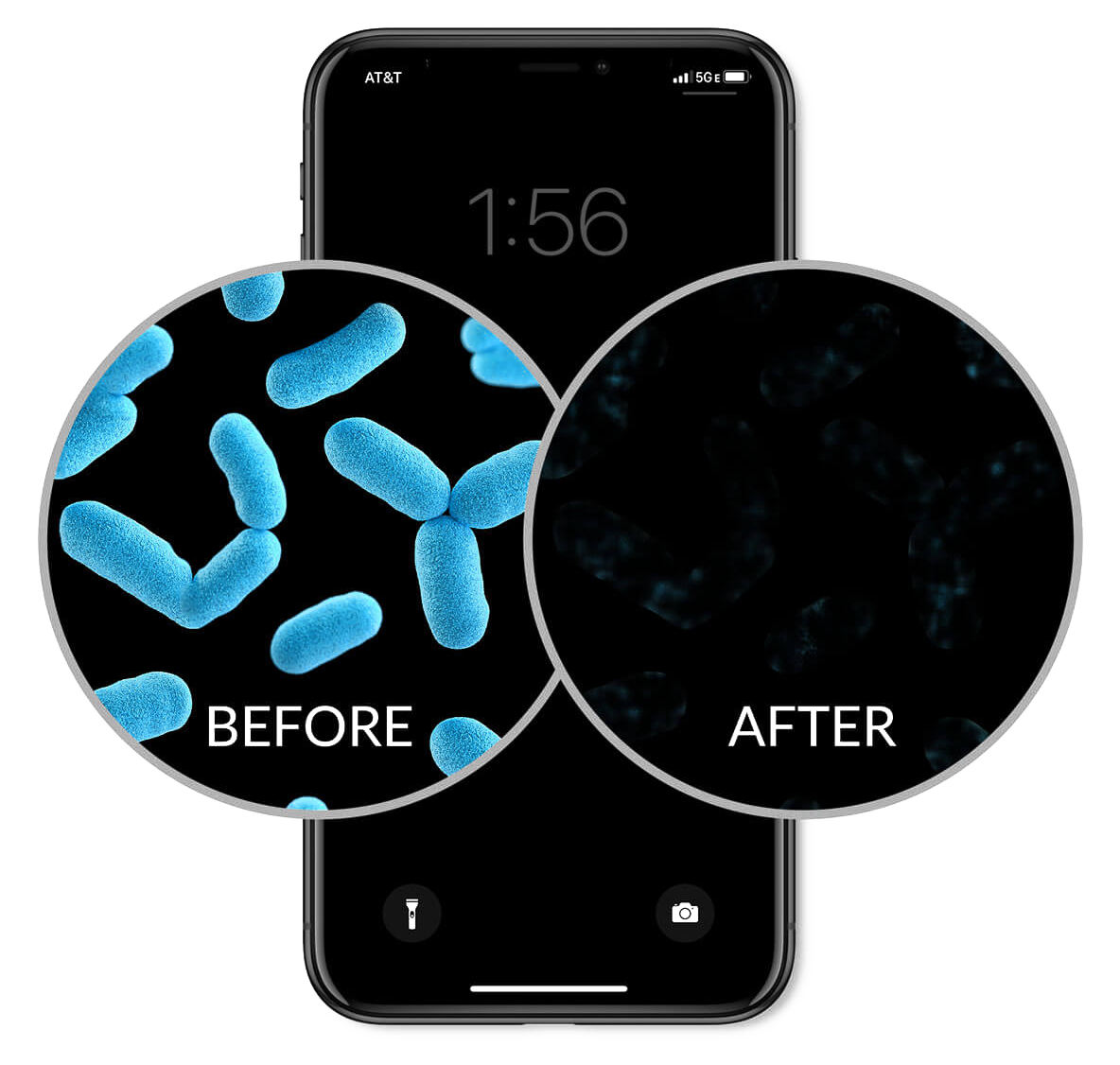 The device doubles as a fast wireless charging pad that works with all Qi enabled devices, making it super convenient next to your bed or at the office.
Our sanitizer works great for Phones, AirPods, keys, wallets, glasses, credit cards, face masks, and much more.
The wavelength in our Uv sanitizer is 253nm, proven highly effective at killing bacteria and viruses by destroying the molecular bonds that hold their DNA together. This same conventional UV light is routinely used to decontaminate surgical equipment.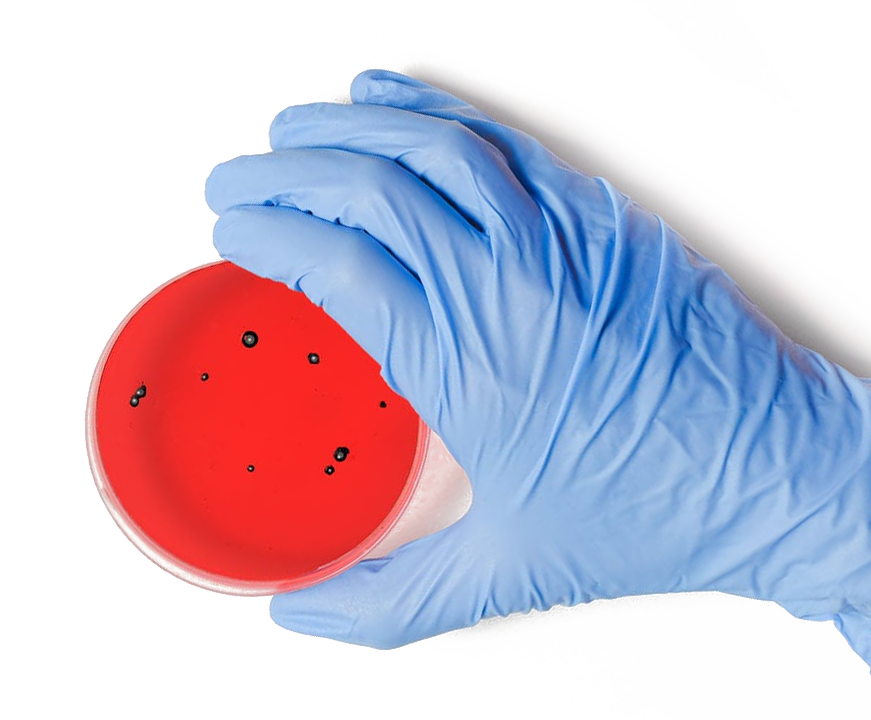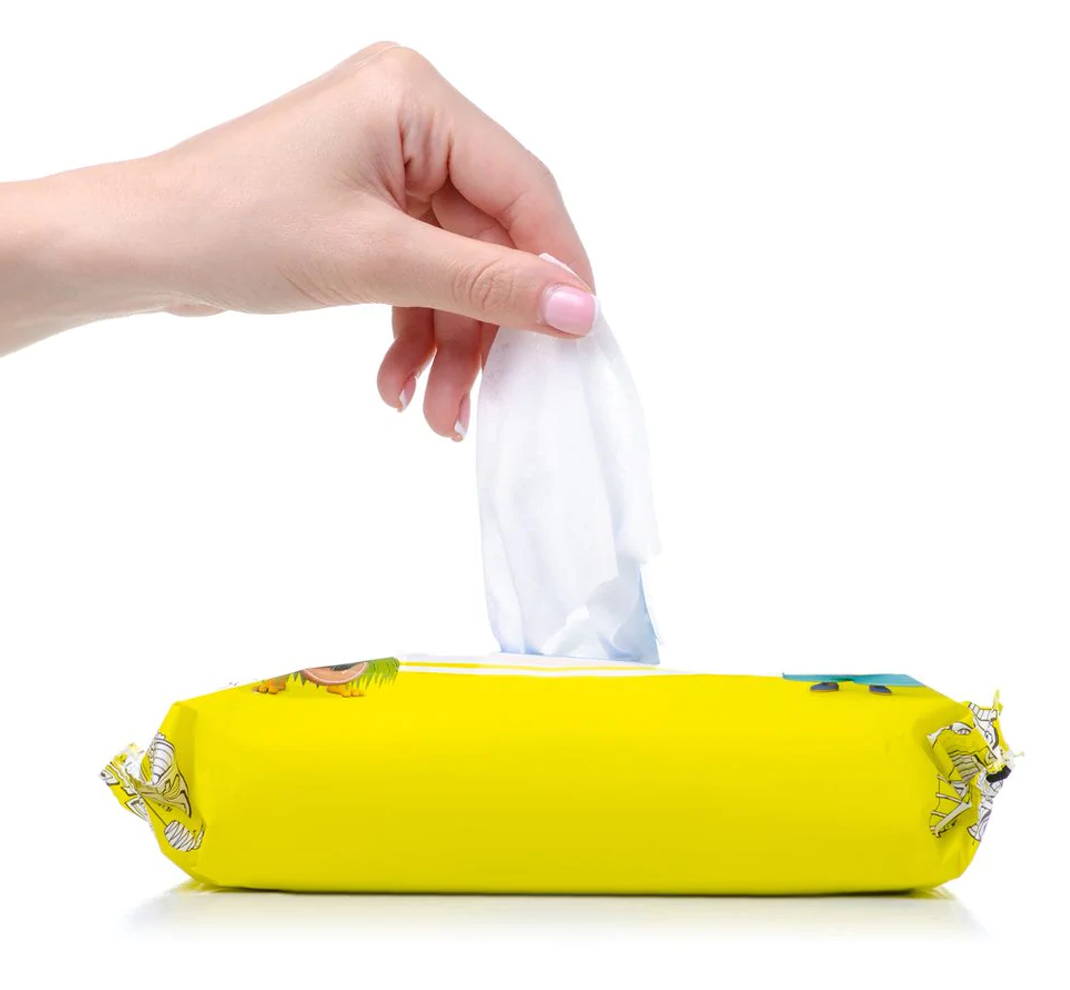 Chemical wipes do a satisfactory job of killing bacteria in general, but they don't perform as well at killing germs on phones. Uneven surfaces and applications leave germs alive while Probox gives you a consistent kill 100% of the time.
---
Probox phone sanitizer gives you the ability to sanitize whatever you want. There's 2 modes express (59 seconds) and standard (5 minutes).
---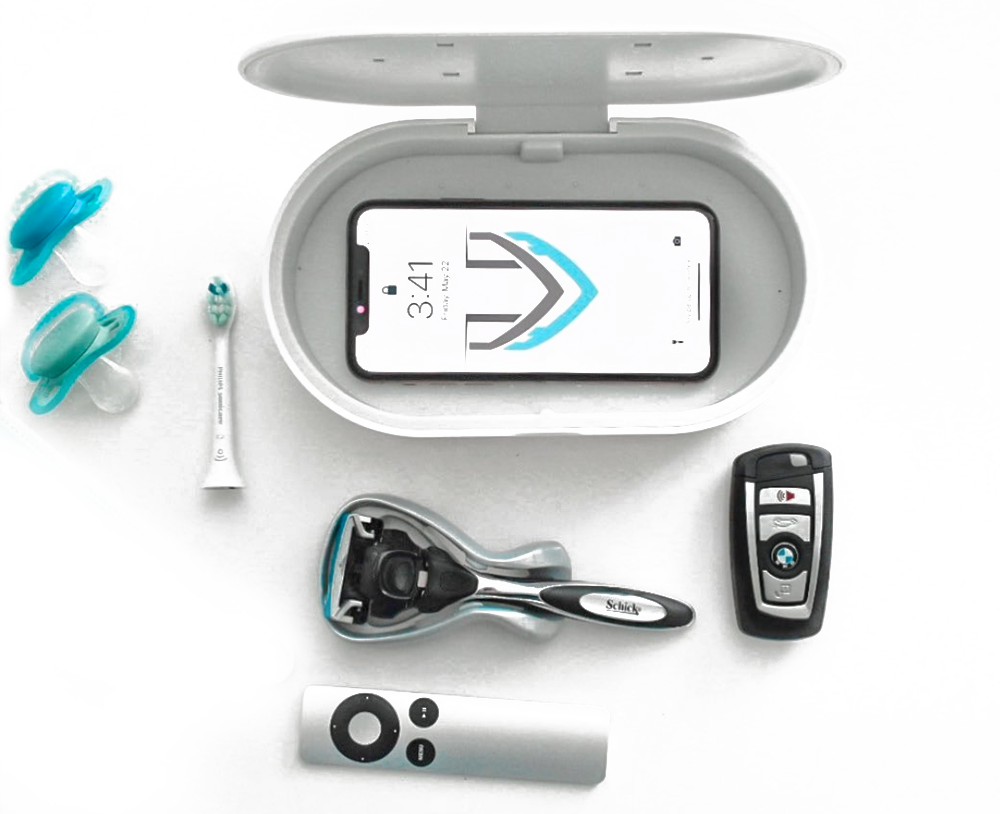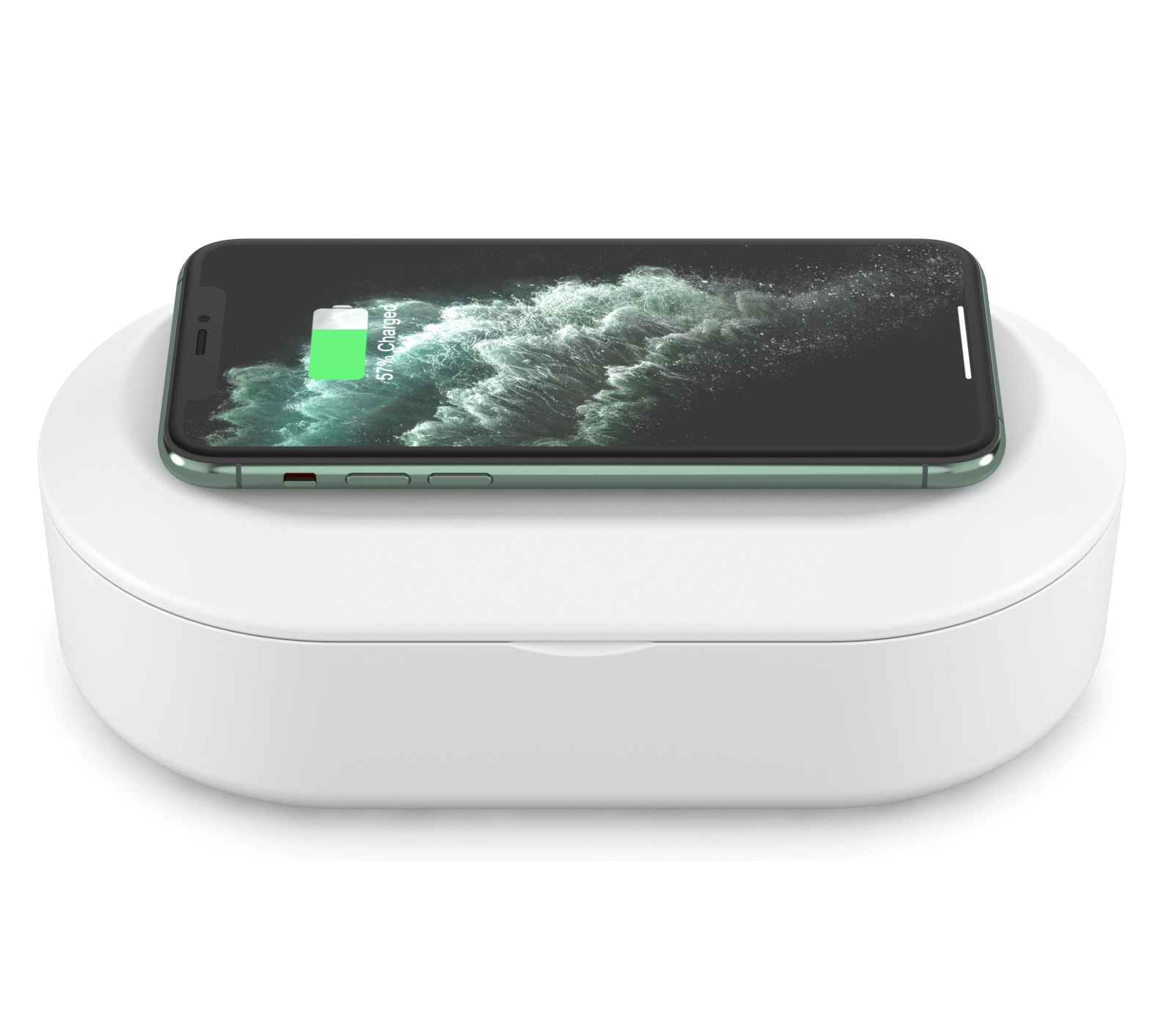 Wirelessly charge one device and clean another at the same time, both functions will work simultaneously.
---
3. Enjoy a clean & charged phone!
You now have your phone juiced up & germ-free. However, don't forget do sanitize your items daily.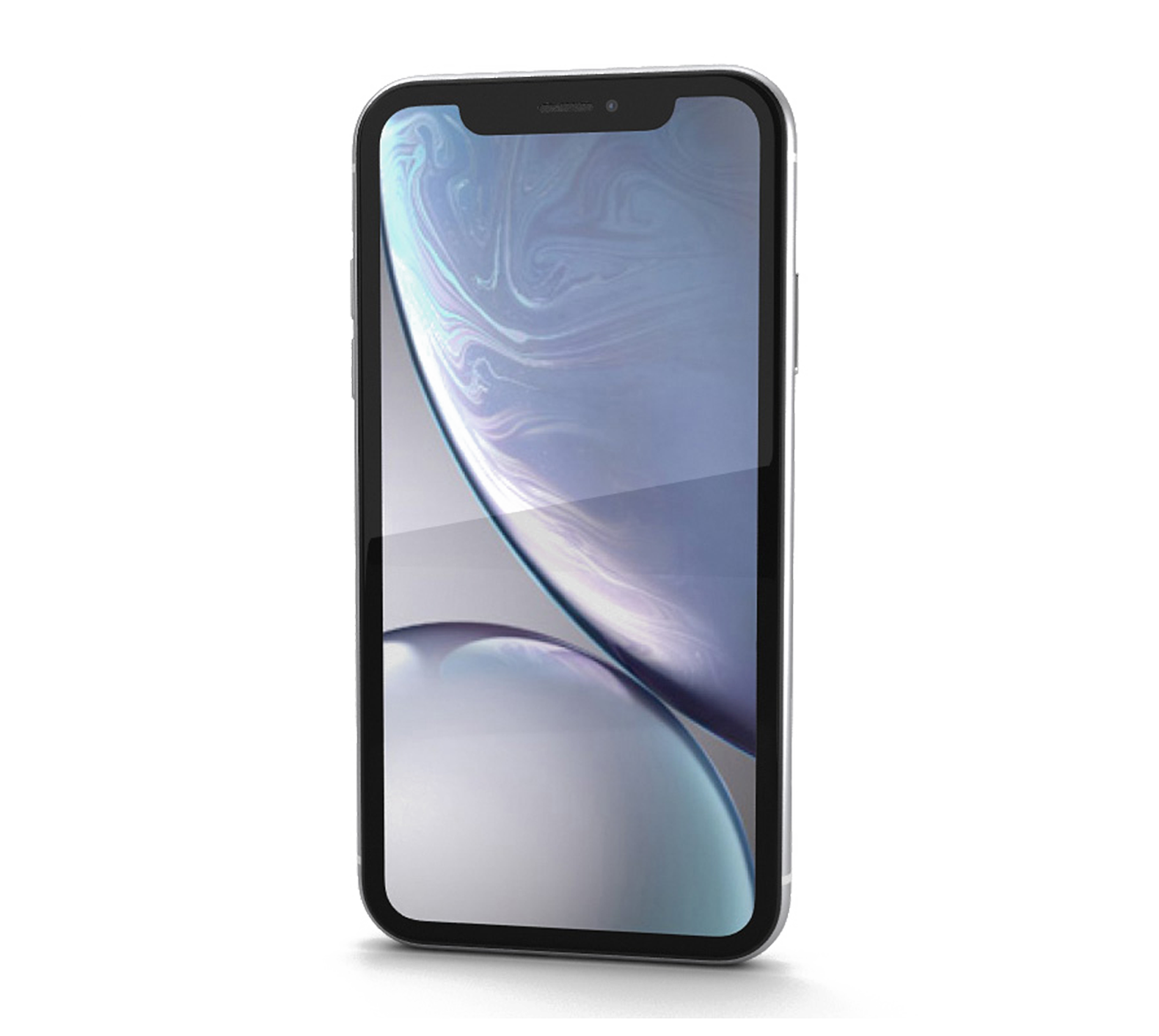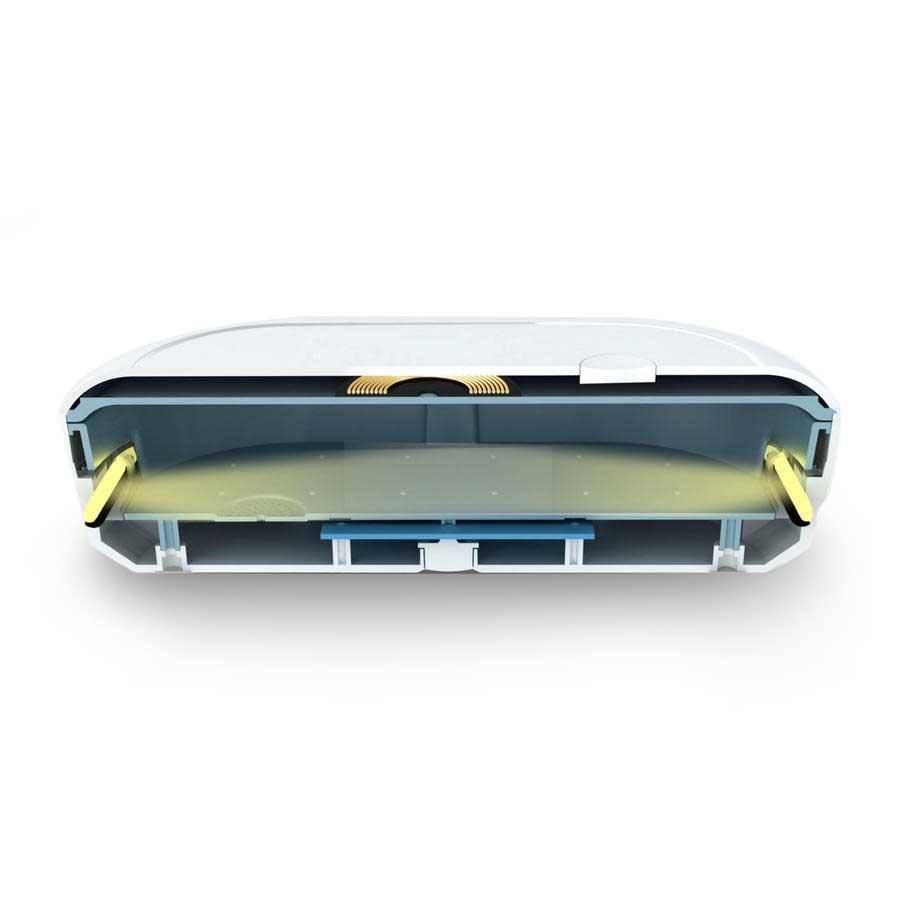 No Liquid, No Heat, No Chemicals
Probox uses UV-C technology to kill the germs and bacteria on the surface of your phone. With 6 UV-C light bulbs, the Phone sanitizer achieves 360-degree disinfection, reaching tiny crevices that not even harmful liquids can. The unit will automatically shut off after the disinfection process is done, so you never have to worry about the device overheating.
---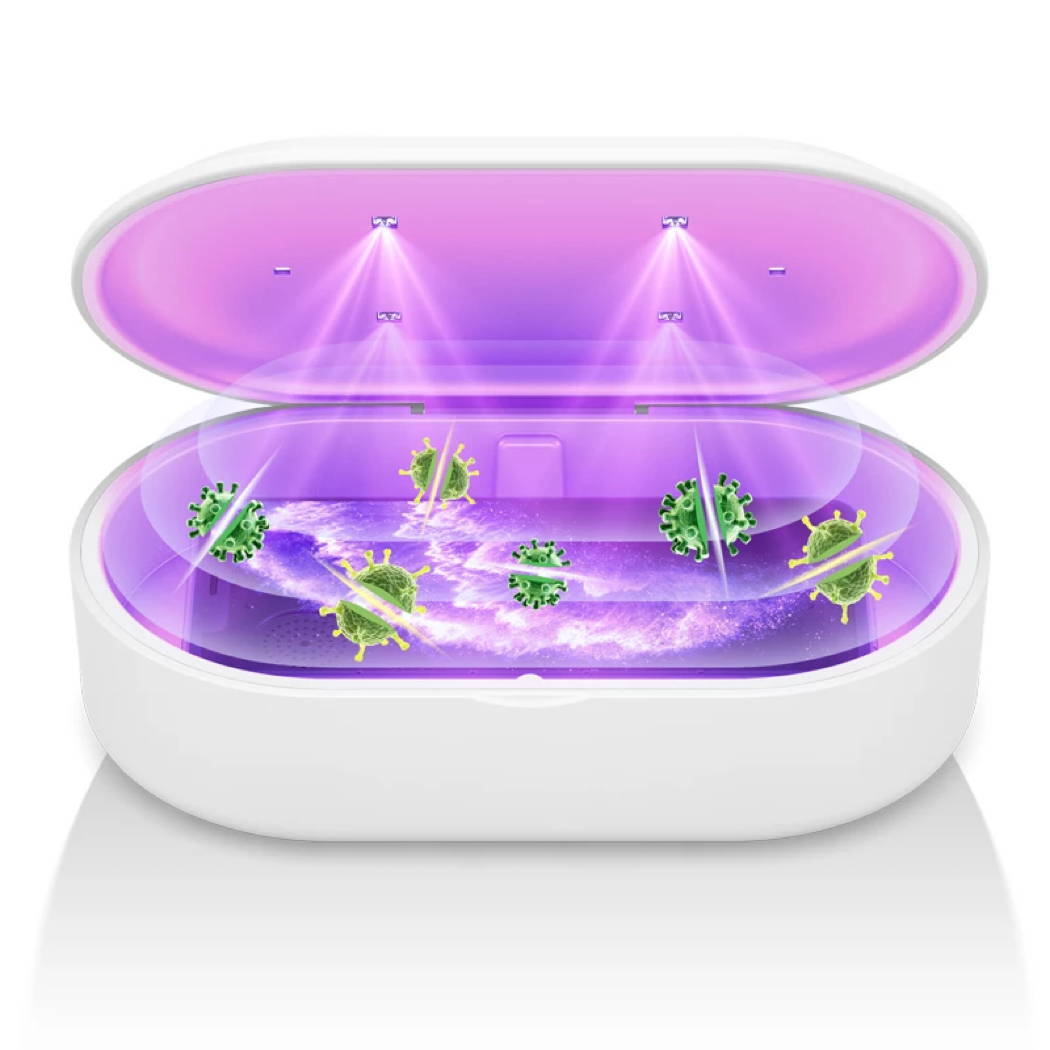 Reduce chances of getting sick
How many objects do you touch with your fingers in a single day? Now consider the number of times your fingers come into contact with your eyes, nose, and mouth? Probox helps keep you out of the doctor's office
As a friendly reminder to avoid staring directly into any UV light, Probox includes a built-in safety feature whereby the device will only activate when the lid is closed.
Outer box dimensions
8.2 L x 4.7 W X 2.4 H inches
Inner box dimensions
7.5 L x 4.01 W x 1.2 H inches
Fits all Apple, Samsung, and Google devices, such as the iPhone 11 Pro Max, Galaxy A9s, and Pixel 3, as well as other large phones.
UV Wavelength 253-280 nm
Wireless charging output 15W
Input 5V / 9V adapter
Package contents
1x Probox
1x USB-C Cable
1x Aromatherapy dropper
1x Manual
If orders are places before 4 PM they will be sent out the same day USPS Priority for guaranteed fast shipping.
Items manufactured by UVPRO are guaranteed against defect for life. UVPRO will replace or repair without cost any item found to be defective.
If you have any questions concerns, feel free to contact us at support@uvprobox.com